Welcome to Cashel Chiropractic Clinic
Cashel Chiropractor offers Safe and Effective Care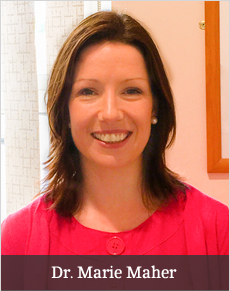 Cashel chiropractor, Dr. Marie Maher has been serving the Cashel community since 2003. Cashel Chiropractic Clinic offers safe and efficient Chiropractic care to all of our patients.
Dr. Maher enjoys getting to know her patients and educating them on the importance of regular chiropractic check ups, exercise, diet and general lifestyle concerns. She feels it is important to establish a bond with each patient from the start.
Chiropractic Care For All Ages
Dr. Maher sees all ages of patients from babies and children to seniors. She is very detailed with her patients and explains everything so you know exactly what to expect.
Dr. Maher wants everyone to be aware of the benefits of regular chiropractic care. It's about preventing the problems just as much as treating the pain when it occurs.
Are you ready to see how chiropractic can make a difference in your life? Contact us today!
Dr. Marie Maher | Cashel Chiropractor